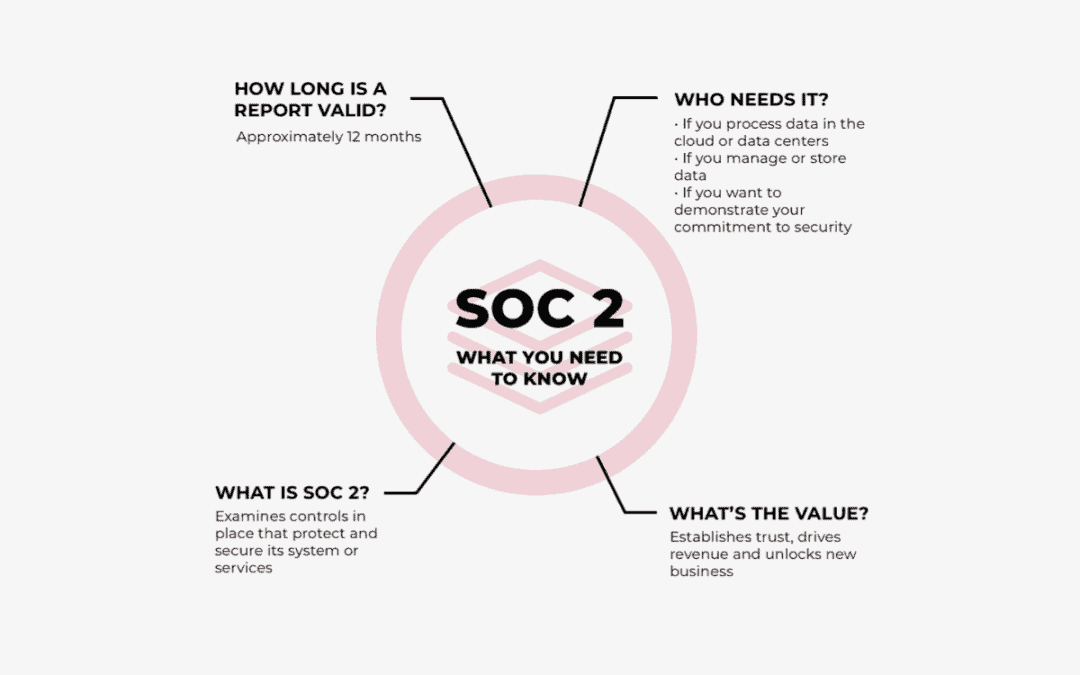 Why is SOC 2 Compliance important?
In today's digital age, the security of information has become increasingly important. Many companies rely on third-party service providers to handle sensitive information such as financial and personal data. These service providers must be trustworthy and reliable when it comes to securing this information. SOC 2 is a standard used to ensure that third-party service providers meet certain requirements when it comes to data security.
SOC 2 is a set of standards created by the American Institute of Certified Public Accountants (AICPA) that focuses on the controls in place for information security, confidentiality, and privacy. It is based on five Trust Service Principles (TSPs) – security, availability, processing integrity, confidentiality, and privacy. The SOC 2 audit assesses a service provider's ability to meet the requirements of each of these TSPs.
There are several reasons why a company may need SOC 2 compliance.
First and foremost, it is becoming increasingly common for clients to require SOC 2 compliance from their service providers. Many clients want to ensure that their data is being handled securely and that their service providers have adequate controls in place to protect their information.
By having a SOC 2 report, service providers can demonstrate to their clients that they have undergone an independent audit and have met the necessary standards.
In addition to client requirements, SOC 2 compliance can also help companies to improve their overall security posture. The audit process involves a thorough assessment of a company's controls and can identify weaknesses or areas for improvement. By addressing these issues, companies can improve their security and reduce the risk of data breaches or other security incidents.
What are some other benefits?
Another benefit of SOC 2 compliance is that it can help companies to stand out from their competitors.
With so many service providers in the market, having a SOC 2 report can help to differentiate a company and demonstrate their commitment to security and privacy.
This can be particularly important in industries where data security is a top concern, such as healthcare or financial services.
Finally, SOC 2 compliance can help to mitigate the risk of legal or regulatory action. With increasing regulations around data privacy and security, companies that fail to adequately protect their clients' data can face significant legal and financial consequences.
By undergoing a SOC 2 audit and meeting the necessary standards, companies can demonstrate that they are taking steps to protect their clients' data and reduce the risk of legal or regulatory action.
If you are a service provider that handles sensitive information, it is important to consider SOC 2 compliance as a way to protect your clients' data and improve your business.
We're one (1) of the very few IT providers in the State of Michigan that are SOC 2 Type 1 Audited. We can help you get started!