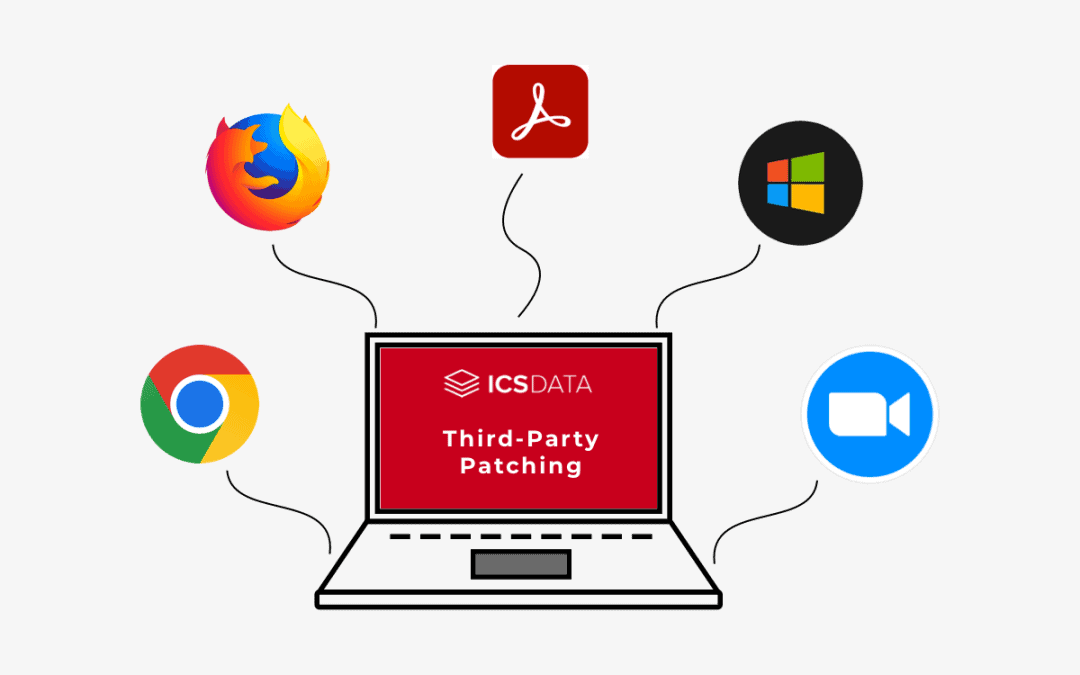 What is Third-Party Patching?
Third-party patching is an essential aspect of cybersecurity that many organizations often overlook. Cybercriminals often exploit vulnerabilities in popular software like Adobe, Firefox, and Chrome to launch cyberattacks. Thus, it is crucial to keep these applications up-to-date to reduce the risk of cyber threats. However, updating your operating system alone won't resolve patching.
Why you should choose ICS Data for Third-Party Patching
Our most significant point of difference in third-party patching is that we test operating systems and updates ourselves – prior to executing any changes for our clients.
In addition, we provide timely and relevant notifications on patch releases, and we work closely with our clients to determine which patches are most important to their infrastructure.
Tired of wasting time on computer updates?
We've got you covered… 
We save you time by updating all of your machines overnight – this means you don't have to worry about disrupting daily operations to install patches manually. 
Our 24 to 7 performance monitoring ensures real-time detection of potential security threats. 
Why is third-party patching so important?
According to the *2021 Data Breach investigations Report by Verizon, 85% of data breaches involved a human element and 61% involved the use of stolen or weak credentials. Additionally, the report found that 39% of data breaches were initiated through web applications.
These statistics highlight the importance of keeping software applications up-to-date and patched to reduce the risk of cyberattacks. Unpatched vulnerabilities in operating systems and applications can be easily exploited by cybercriminals to gain access to sensitive data and systems.