HIPAA laws are a series of federal regulatory standards that outline the lawful use and disclosure of protected health information in the United States. HIPAA compliance is regulated by the Department of Health and Human Services (HHS) and enforced by the Office for Civil Rights (OCR).
HIPAA compliance is a living culture that health care organizations must implement within their business in order to protect the privacy, security, and integrity of protected health information.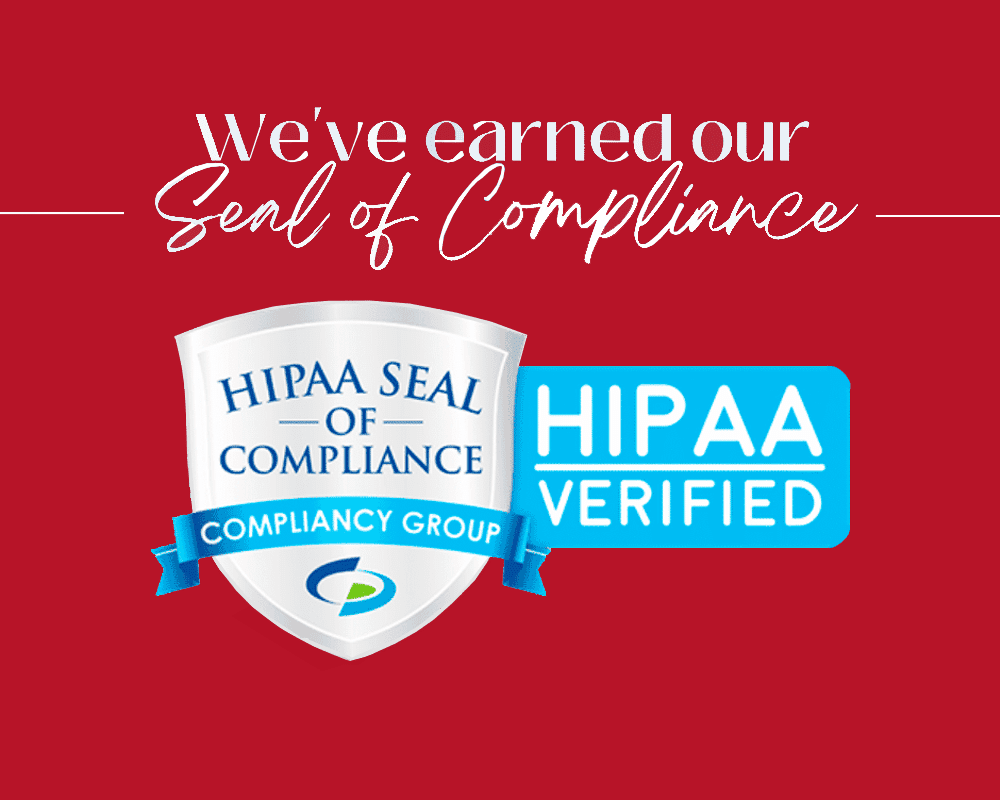 The Health Insurance Portability and Accountability Act of 1996 (HIPAA) is a federal law that required the creation of national standards to protect sensitive patient health information from being disclosed without the patient's consent or knowledge. The US Department of Health and Human Services (HHS) issued the HIPAA Privacy Rule to implement the requirements of HIPAA. The HIPAA Security Rule protects a subset of information covered by the Privacy Rule.

HIPAA can be confusing, thats why we guide you through the full regulation with support from our HIPAA experts.

An audit can be scary, that's why our team walks you through the documentation and reporting in the case of a breach or audit.
We go above and beyond to prove you have taken all the steps you need in regards to HIPAA with this verifiable seal of compliance. Our HIPAA compliance software helps you satisfy the full extent of HIPAA regulations!
PLEASE FILL OUT THE FORM BELOW
We don't just help you become compliant. We help you take control of your security future.