Managed Sercurity Services are the simple way to protect your not-so-simple network. It takes into account people, processes, and technology to intelligently protect your network from top to bottom.
WHY MANAGED SECURITY SERVICES?
Cyber threats become more intelligent every day.  It's important to have managed security services that can keep up. Using managed security services, you can keep up with the latest cyber threat data, get 24/7 support, and stay protected by working with us.

With managed security services, you receive access to the most advanced security tools and solutions available. We'll also help you implement and maintain them.

Your company can get to the next level with managed security services. You receive a dedicated team of cybersecurity experts at your side. We'll watch over your network 24 hours a day, 7 days a week.

With a team of experts and the most advanced tools, keep your digital assets protected no matter what — never miss a critical update, patch, or upgrade.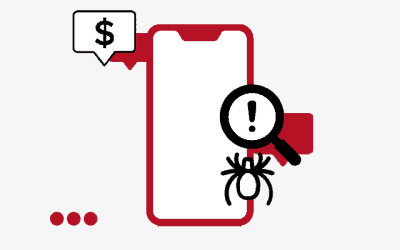 AI Phishing AttacksIn the ever-changing landscape of information technology (IT), artificial intelligence (AI) has emerged as a game-changer, transforming various aspects of cybersecurity.  One significant area where AI has both amplified and combated threats is...
HOW WE KEEP CLIENTS SECURE:
Automatic patches & updates

Intelligent malware & threat protection
Recurring vulnerability scans
Proactive network monitoring
Compliance support & consulting
Employee security awareness training
Network and wireless security
Data security and backups
Advanced email antispam
Need a closer look? See how we secure Lakeside Surfaces' entire organization here.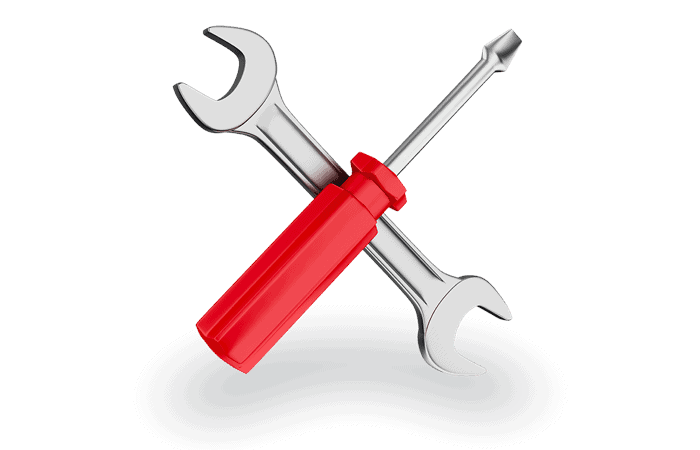 HOW DO MANAGED SECURITY SERVICES WORK?
Before we can do our job, we need to know what your job is — how do you work, what are your most critical applications, what data is the most sensitive, and what big plans do you have for your organization?
Once we have this information, it's time to dig deep and take a look inside your network. After we understand where you're at, then we can establish the proper next steps for your company — steps that lead to a secure business.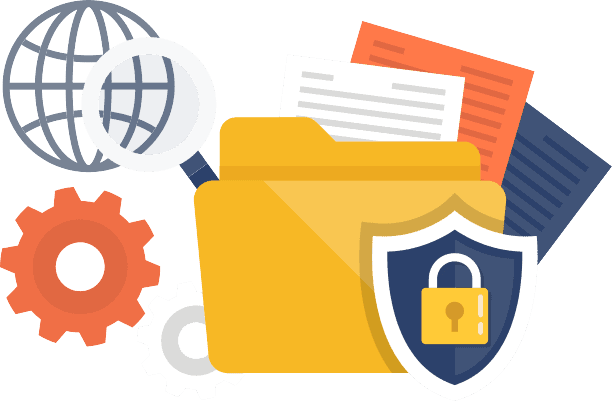 How does ICS Data ensure the security of your client's data?
We take the security of our clients' data very seriously. We have implemented a multi-layered approach to ensure the confidentiality, integrity, and availability of your information. Our security measures include the use of firewalls, intrusion detection and prevention systems, encryption, access controls, and regular security updates and patches. We also conduct periodic security assessments to identify and address potential vulnerabilities. In addition, our employees undergo regular training to stay up-to-date on the latest security threats and best practices. Rest assured that we strive to provide the highest level of security to protect your valuable data.
Does ICS Data provide cybersecurity training for employees?
Yes, we offer cybersecurity training for employees. We understand that the weakest link in any organization's security chain can be its own employees. That's why we offer customized training programs that are tailored to your organization's specific needs and risks.
Our training covers topics such as password management, phishing scams, social engineering, malware, and data privacy. We use a combination of interactive online courses, simulated phishing attacks, and in-person training sessions to educate your employees on best practices for information security. Our goal is to help your employees become more aware of potential security threats and to empower them to take proactive steps to prevent data breaches.
What kind of software or tools does ICS Data use to detect and prevent security threats?
We use a range of software and tools to detect and prevent security threats. We employ industry-leading antivirus software to detect and remove malware, viruses, and other malicious software. We also use intrusion detection and prevention systems (IDS/IPS) to monitor network traffic and identify potential threats. Additionally, we use firewalls to block unauthorized access to your network and implement access controls to ensure that only authorized users can access your data. We also use encryption to secure your sensitive data both in transit and at rest. Finally, we keep our software and tools up-to-date with the latest security patches and updates to ensure that you are protected against the latest threats.
Can ICS Data perform regular security audits to identify potential vulnerabilities?
Yes, we provide regular security audits to identify potential vulnerabilities. We believe that proactive security measures are crucial to protecting our clients' valuable data. Our security audits involve a thorough examination of your network infrastructure, applications, and security policies. We use a combination of automated tools and manual testing to identify potential security weaknesses. Once we have identified vulnerabilities, we provide you with a detailed report that outlines the issues and recommends steps to remediate them. Our goal is to help you stay one step ahead of potential security threats and to ensure that your data is as secure as possible.
Does your company provide incident response and disaster recovery services?
Yes, we offer incident response and disaster recovery services. In the event of a security breach, we will act quickly to minimize the impact of the breach and restore your systems and data as quickly as possible. Our incident response team will investigate the breach to determine the source and scope of the attack, contain the breach, and implement remediation measures. We also offer disaster recovery services to help you recover your data and systems in the event of a natural disaster, power outage, or other catastrophic event. Our disaster recovery plans are customized to meet your organization's specific needs and risks, and we regularly test and update our plans to ensure their effectiveness. Our goal is to help you minimize downtime and get back to business as usual as quickly as possible.
What are costs associated with your security services?
The costs associated with our security services vary depending on the specific services you require and the size of your organization. We offer customized security solutions tailored to your specific needs and budget. We will work with you to understand your organization's security risks and develop a solution that fits within your budget. Our pricing is transparent, and we will provide you with a detailed breakdown of the costs associated with our services. We believe that investing in high-quality security services is essential to protecting your organization's valuable data and reputation. Contact us today for a customized quote.