VOIP SERVICES
Hosted VoIP services with full support.
VoIP Services are quickly becoming the obvious next step for many businesses, and here's why.

Landlines are dying, and businesses everywhere are searching for a better communication platform. VoIP can be that platform for your business.

VoIP doesn't require extensive wiring or fancy equipment to get started — or even to scale. It's a user-friendly (business-friendly) way to communicate.

POTS (plain old telephone system) is full of surprise costs and lacks in features. However, with ICS Data VOIP Services, you can enjoy a flat rate with all of  the voice features you need.
THE WAY HOSTED VOIP SHOULD BE
The great thing about hosted VoIP is that even if you're on a tight budget, you can get a feature-rich phone system that really does meet your needs—if you have a solid VoIP partner. The team at ICS Data knows how to deliver VoIP services. We're here for you.
"Nearly 40% of small businesses have exchanged their traditional hardwired phone systems for cutting-edge voice over Internet protocol (VoIP)…"
Reliable, high-quality connections
Cost savings are pointless if it means sacrificing reliability. Our hosted VoIP data centers are fully redundant, allowing us to deliver high-quality connections with unmatched reliability.
Support, with a local touch
If you're in the area, we're happy to provide offsite and onsite support. We're available for everything from installation to training, ensuring you get everything you need.
All the bells and whistles
You don't have to sacrifice features or pay more for a higher tier of service. Our clients get every available feature, period–paired with our most helpful support.
Hosted at our fully redundant Tier 2 data centers, providing 24/7 service regardless of internet availability.
Unlimited lines, unlimited minutes
Absolutely no "locked features"
No upfront costs for PBX equipment, hardware upgrades, maintenance or licensing
Perfect for businesses with multiple locations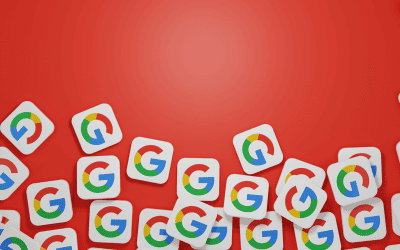 Mastering Holiday Communication: Simple Steps for Seamless ConnectionsAs professional workers, maintaining effective communication during holiday weekends or holidays is crucial. To ensure a smooth workflow and uninterrupted communication, it's essential to set up...
What are the benefits of using VoIP services for my business, and what benefit does it have?
VoIP services offer cost savings and improved flexibility for businesses, as they can make and receive calls using their internet connection and easily scale up or down as needed. Additionally, VoIP allows for greater communication efficiency and productivity, while reducing traditional phone line costs.
What kind of equipment or hardware do I need to use VoIP services, and do you provide these?
In order to use VoIP services, you need an internet connection and a device to make and receive calls. Depending on your specific needs, additional hardware such as a VoIP-enabled router or IP phone may also be required, and your VoIP service provider may offer this equipment or require you to purchase it separately.
How do you ensure the quality calls over the internet, and how do you prevent dropped calls?
To ensure the quality of voice calls over the internet, we use a variety of technologies and techniques such as Quality of Service (QoS) protocols, jitter buffers, and packet loss concealment. They also monitor network performance and have redundancy and failover systems in place to prevent call drops or disruptions in case of network issues.
Can I keep my existing phone numbers, and how does number porting work?
Yes, you can keep your existing phone numbers when switching to VoIP services. Number porting is the process of transferring your existing phone numbers to our VoIP service, and we can guide you through the process to ensure a smooth transition.
What kind of features and functionalities do your VoIP services offer?
Our VoIP services offer a wide range of features and functionalities such as call forwarding, voicemail to email, caller ID, call waiting, conference calling, and more. We can also customize the service to meet the unique needs of your business.
How do you bill for VoIP services, and what kind of pricing plans and packages do you offer?
ICS Data offers flexible billing options for its VoIP services, including both pay-as-you-go and monthly subscription plans. The pricing for these plans varies depending on the features and functionalities required by the customer. ICS Data also offers customized packages that are tailored to the specific needs of the customer.